Offer valid from:

08 May 2020

till

12 June 2020

Travel period from:

16 July 2020

till

28 February 2021

Min number of days:

First sunday after departure of the first international flight sector

Max number of days:
Non-refundable:

No

Changes for a fee:

No
prices from
€37900

Delta Air Lines
This offer is the lowest possible rate for this destination. Choose your flight days to see if this offer is available for your travel period. Due to frequently changing airport taxes, some price differences may occur. If the offer is not available we will offer an alternative to this.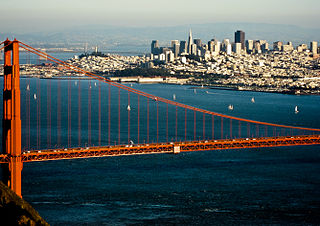 San Francisco
San Francisco is the leading financial and cultural center of Northern California and the San Francisco Bay Area. The only consolidated city-county in California, San Francisco encompasses a land area of about 46.9 square miles (121 km2) on the northern end of the San Francisco Peninsula, giving it a density of about 17,620 people per square mile (6,803 people per km2)
It is the most densely settled large city (population greater than 200,000) in the state of California and the second-most densely populated major city in the United States after New York City. San Francisco is the fourth most populous city in California, after Los Angeles, San Diego and San Jose, and the 14th most populous city in the United States—with a Census-estimated 2012 population of 825,863. The city is also the financial and cultural hub of the larger San Jose-San Francisco-Oakland metropolitan area, with a population of 8.4 million.

Today, San Francisco is ranked 44th of the top tourist destinations in the world, and was the sixth most visited one in the United States in 2011. The city is renowned for its cool summers, fog, steep rolling hills, eclectic mix of architecture, and landmarks including the Golden Gate Bridge, cable cars, the former prison on Alcatraz Island, and its Chinatown district. It is also a primary banking and finance center.
*Source of information: Wikipedia.