Offer valid from:

28 November 2019

till

31 March 2020

Travel period from:

26 December 2019

till

31 December 2020

Min number of days:

3 Days to include a Sunday night

Max number of days:
Non-refundable:

No

Changes for a fee:

No
prices from
€90900

Etihad Airways
This offer is the lowest possible rate for this destination. Choose your flight days to see if this offer is available for your travel period. Due to frequently changing airport taxes, some price differences may occur. If the offer is not available we will offer an alternative to this.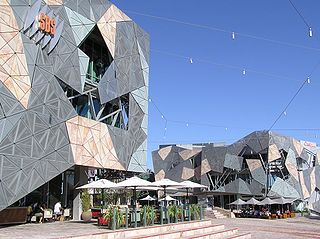 Melbourne
Melbourne is the capital and most populous city in the state of Victoria, and the second most populous city in Australia. The Melbourne City Centre is the hub of the greater metropolitan area and the Census statistical division—of which "Melbourne" is the common name. The metropolis is located on Port Phillip, a large natural bay, with the city centre positioned on the estuary of the Yarra River at the northernmost point of the bay


Melbourne has been ranked as the world's most liveable city in ratings published by the Economist Group's Intelligence Unit (in 2011 and 2012). It has also been ranked in the top ten Global University Cities by RMIT's Global University Cities Index (since 2006) and the top 20 Global Innovation Cities by the 2thinknow Global Innovation Agency (since 2007). Often referred to as the "cultural capital of Australia", Melbourne is the birthplace of cultural institutions such as Australian film (as well as the world's first feature film), Australian television, Australian rules football, the Australian impressionist art movement (known as the Heidelberg School) and Australian dance styles such as New Vogue and the Melbourne Shuffle. It is also a major centre for contemporary and traditional Australian music.

The main passenger airport serving the metropolis is Melbourne Airport, which is the second busiest in Australia. The Port of Melbourne is Australia's busiest seaport for containerised and general cargo. Melbourne is also home to the world's largest tram network.
*Source of information: Wikipedia.